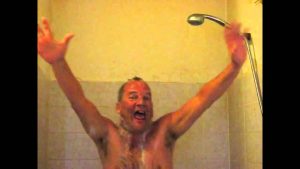 A limp wristed cunting for the bastards who design toiletry bottles.
I don't wear glasses in the bath or the shower. Who the fuck does? But when I get in I have a bewildering number of bottles to choose from.
Mrs Cuntbubble's, obviously. I have washed my hair in body lotion, oil, conditioner and fuck knows what else because you cant read the fucking product description on the fucking bottles.
Has it never occurred to these utter cunts that not everyfucker that washes their hair is 20 years old with 20/20 vision?
So I usually use soap, not shampoo. Which reduces the sales of the products these stupid cunts are entrusted with making more appealing.
What a collection of wankers.
The cunts.
Nominated by: Cuntstable Cuntbubble