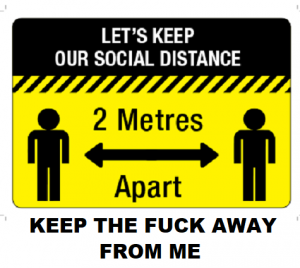 Mainstream Media Cunts and their persistent battering of the 2 metre social distancing rule.
A piss boiling, up the back door, Cunting for these woke wankers who still seem unable to understand basic politics. Listening to 5 Live and they follow up the daily Covid 19 press conference by wondering why Boris is dilly dallying about reducing the distance to enable schools to return to full occupancy. This is after most of the cunts asking questions banged on about it.
It's obvious you cunts! He won't change the distance from 2 metres until the scientists and everyone else concerned is convinced there will be no 2nd spike as a result of all the thousands of cunting wankers who flaunted the distancing rules at the beaches and on demos!
Now cunt the fuck off MSM wankers.
Nominated by: Another Cunting Mess