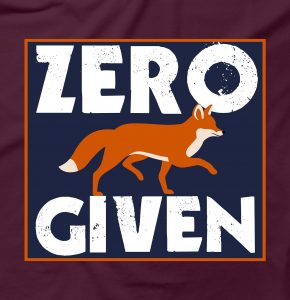 I'd like to nominate 'giving a fuck'.
The reality, rather than 'art', of not giving a fuck is more important now than any time I can remember.
People trying to be part of the zeitgeist are doing themselves immense mental harm in a venomous maelstrom of media-manipulated hatred, lies and fake outrage.
Keep away from corporate and social media, the virtue signalling and grief-jacking. Focus on yourself, your family and your hobbies. Leave the tears and hand-wringing to soft, clueless fucks who are addicted to validation from strangers. These hopeless individuals are already weeping, open wounds filling up with more psychic poison, and have doomed themselves to mental breakdowns in a psychosocial catastrophe that has only just begun.
Nominated by: Cuntamus Prime
I highly recommend the book The Subtle Art of Not Giving a Fuck by Mark Manson – Admin.