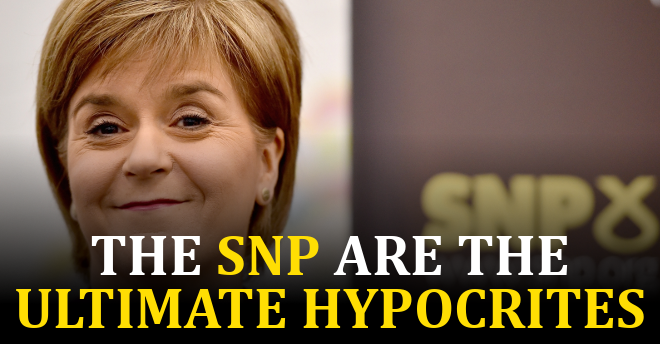 The hypocrites of the SNP deserve to be cunted.
When the statue of Churchill was defaced and BLM were demanding it be removed, the SNP were happy to join in the celebration of this desecration. Well guess what? Karma has struck once again. The statue of Robert the Bruce, at the site of the battle of Bannockburn, has been defaced with graffiti bearing the words, "Racist King". Would anyone care to guess who is the leading the outrage charge against BLM for this heinous act of vandalism against the statue of a Scottish historical figure? Yes, that's right, the Scottish Nazi Party.
In a classic case of "we can dish it out, but we can't fucking take it", their support for BLM/ANTIFA has diminished somewhat now that one of THEIR heroes has been hit. They are screaming like a baby that's pissed it's nappy, and I fucking love it. I have nothing against the Scottish people, the majority, who are sensible, sane and, well, normal, that is. The SNP however, were formed by a group of sad, pathetic little bigots who take every opportunity to express their deep and irrational loathing of the English. It truly baffles me how the Scottish people keep voting this part of failed genetic experiments into power, especially that malicious, super egomaniac Jimmy Krankie lookalike, Nicola Sturgeon. Her actions, especially pre-empting government announcements regarding the Kung Flu, in an attempt to be appear statesman like, decisive and competent were pathetic. Which is another reason that I take such pleasure in the anger now being expressed by the SNP. It is pure hypocrisy.
As far as the statue is concerned, I do not in any way condone the actions of the scum who committed this act of criminal damage, nor do I find any amusement in it being desecrated. Robert the Bruce is an important figure in Scottish history, and I respect that. As for the ridiculous content of the graffiti, please. Robert the Bruce lived in a time long before people of a different skin colour started migrating to these shores, how could he possibly have been racist toward them? The very idea is retarded. Much like the SNP.
Nominated by: Quick Draw McGraw
The majority of Scottish people – sane, sensible & normal? I demand a re-count! – admin