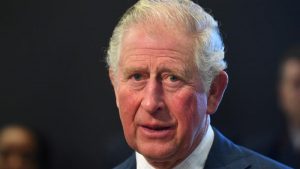 Charles, Prince of Wails…
Hold the front page! Prince Charles has tested positive for Coronavirus, Clarence House has announced. This was confirmed after Ol' Jug Ears was tested by NHS Grampian on 23rd March. Oh woe, and thrice woe!
Unsurprisingly, in the current climate, questions Are Being Asked. Nicola "Wee Jimmy Krankie" Sturgeon has stated that people should act responsibly, and that "the Highlands should not be used as a place to 'outrun' the virus". Former MP George Kernevan was blunter, tweeting, "this billionaire landowner disobeyed guidance to stay home, went to his second home in Scotland, is infected and has infected others".
Others are asking the obvious question; how did Bonnie Prince Charlie (and his horse-faced other half) manage to get a test for the virus? His symptoms are described as mild, and he is apparently "working" from his desk. MSP Joan McAlpine understandably pondered, "like many, I wonder how he was tested, when many NHS and social care workers cannot get tested". Scotland's Chief Medical Officer responded that there were "very good reasons for that person and his wife to be tested", but that nothing else could be disclosed "on the grounds of patient confidentiality". Naturally. Now the Gruesome Twosome are "self-isolating", except that is, for a platoon of lackeys to cook, clean, run the royal bath, squeeze the royal toothpaste, feed the horses and what have you. Charlie boy probably even has a peasant to take his medicine for him.
Meanwhile, Junior Health Minister Edward Argar says that "The Prince of Wales did not jump the queue" for testing. Well we all know that he didn't, for the very simple reason that in his case, there's no queue to jump. He and his ilk have never had to queue for anything in their lives, and never will. He was tested because he's very rich, very well connected and extremely privileged, and I'd contend that anyone who thinks otherwise is naive in the extreme. It's a cunt, but like it or lump it, it's the way the world works.
At times like these, we're always spun the line that "we're all in this together". Believe that, and you'll believe anything.
Nominated by Ron Knee