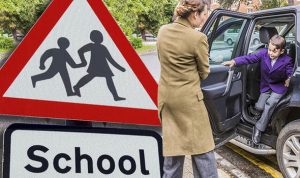 A drive by diesel, 4×4 cunting please, for these brain dead cunts.
Doing my little driving job today, the local school were putting on "Reservoir Dogs" or whatever. Fuck me, they were parking on corners of road junctions, opposite each other on narrow lanes, every sort of cuntitude was out in force. When I asked one twat when he last read the highway code, his considered reply was, "fuck off." Told him what if some other sod's kid got run over due to his cuntishness and I just got a grunt.
The 'Yale Key of Justice' nearly got an outing twenty minutes later. Pity there were witnesses.
Bastards all.
Nominated by CuntyMort