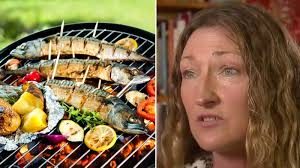 I wish to submit for the interest of the denizens of the award-winning website ISAC, Perth resident Cilla Carden.
This waste of space – who is a vegan and a massage therapist (whatever the fuck that is) – has taken her neighbours all the way to the Supreme Court (like a Crown Court in the UK) because she can smell their barbecue when they cook meat. She has also objected to the smell of cigarette smoke and the sound of basketballs being bounced. She has claimed her neighbours are deliberately (!) sending the smells her way.
"It's been devastating, it's been turmoil, it's been unrest, I haven't been able to sleep," she said.
Please, just fuck off.
Nominated by Lord Cunt's Mate de Cunt 1st Earl of ISAC