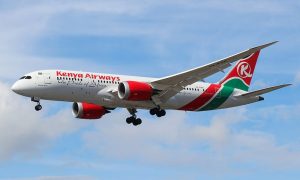 A drive-by cunting to the Kenyan skydiver who inconsiderately put a hole in the garden of a house in Clapham, South London, narrowly missing the homeowner who was sunbathing at the time after falling from the undercarriage of an airliner.
Listen son, in this country if you want to enter illegally you come over in a dinghy from France paying Kurdish people smugglers 10,000 euros, in the back of lorry via the Channel Tunnel on a ferry or just overstay your visa.
I'm just waiting for David Lammy to claim this one too, "I had a friend on a Kenyan Airways flight…..".
Nominated by Liberal Liquidator