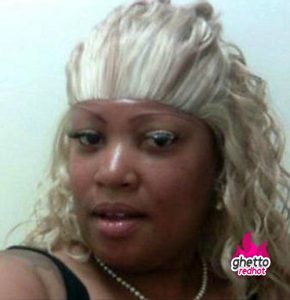 Weaves.
I cannot believe that I have been reduced to this, but the more I see them, the more fucking hilariously cuntish I find the concept of them.
There's a lot of talk about 'cultural appropriation' these days – usually da big bad whitey man man pilfering select aspects of foreign cultures – yet the elephant in the room is just how utterly fucking ridiculous some of these black women look wearing these ill-fitting, borderline comical hairpieces.
Last Autumn, I found myself standing on a busy tube when I looked a few bodies down the aisle and saw a particularly attractive lady, presumably from the Carribbean – very beautiful face, perfect skin, lovely assets – and topped off with one of those awful, greasy-looking wigs which didn't even match her fucking hairline. Why? Who in their right mind thinks this looks anyway decent?
I've been watching athletics the last few weeks and some of the women actually wear them during events – talk about fucking stupidly impractical – and last year, imagine the howls when a Nigerian long jumper had it fall off mid jump!
Even worse than the Instacunts who draw on Groucho Marx eyebrows in the deluded belief that it enhances their beauty – I give you the female rug-wearers who make the Hamlet advert guy from the 80s look respectable.
Nominated by The Empire Cunts Back