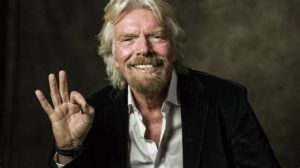 Richard fucking Branson. Again.
This grinning, bearded, hippy arsewipe is seeking to outcunt Geldof, if that is at all possible.
'Richard Branson, the British billionaire behind the Virgin group of companies, announced last week that he was planning to hold a concert to raise money for aid for Venezuela – inspired by similar benefits like Live Aid.'
Branson is again seeking publicity opportunities to puff up his pathetic profile. Well why not? LiveAid did such a lot of good for Ethiopia didn't it? Well, it certainly didn't do Soapdodger any harm. In fact U2, Queen, Geldof and a few warlords did very well indeed.
We can only hope that Branson benefits in like fashion.
Nominated by Cuntstable Cuntbubble