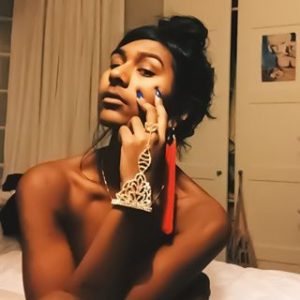 An overdue cunting for one Ash Sarkar. I cannot believe this parasite hasn't been on the receiving end as yet, I will be the first.
A "journalist" and left-wing political activist says Wikipedia. She loves Corbyn and is a self declared Commie who describes herself on Twitter as, "Anarcho-fabulous. Muslim. THFC. Walks like a supermodel. Fucks like a champion. Luxury communism now!"
Fuck me, doesn't she sound like one confused snowflake cunt?
She "works" for a radical left-wing alternative media organisation and is increasingly appearing on our TV screens such as on Daily Politics, Channel 4 News and Newsnight to name a few.
Says she teaches at Angela Ruskin university, but when checking their website there is no reference to her, maybe she went and gave a talk once and now claims to be a lecturer. Total fraud of a cunt.
She says she walks like a supermodel but that is the closest she will ever get to a catwalk, and is super desperate to appear 'pretty' judging from her selfies (all on Google Images). She would be more useful as Corbyn's bike stand.
Says she fucks like a champion? Jeez, I do hope no one has had the misfortune of spending the night with her. Maybe Corbyn could do her a favour as he likes a bit of "Abbot".
She is a total cunt who is getting too big for her boots and I hope this is the first of many a cunting for this dog of a bitch (apologies to all canines).
Nominated by Bill