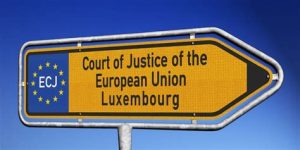 A cunting for the European Court of Justice.
This, wholly independent of course, institution has advised that Brexit can be reversed, unilaterally by the UK. Well whoopeedoo, who'd a thought a EU organisation could be so even handed? Or could it be that they are feeding off the UK Establishment pressure to keep the UK cash cow in thrall to the 4th Reich?
They needn't have bothered. Westminster will ensure the gravy train rolls on as if the referendum hadn't happened.
Nominated by Cuntstable Cuntbubble