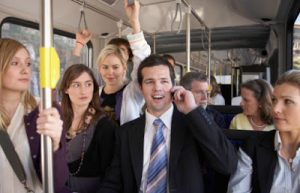 Something that gets me looking for a baseball bat is loud cunts on their phones on public transport. Usually a curry muncher or Peter Polskis wife. Fucking ranting without taking a breath. I start to shake with rage as all the remouners and PC cunts would have me strung up for being a raculist if I exercised my right of telling them to shut the fuck up. Fucking any buses going through lewishamstan are the worst. They are due a cunting in my book.
Nominated by Cuntancurous
Remember clearly some years ago a young man on our train from London Liverpool Street to Norwich playing loudly each of his quirky ringtones on his mobile phone.
After about 30 tunes, the passenger next to me stood up and kindly asked him to stop. He ignored him, and continued, still at full volume. The people in the carriage waited to see what would develop.
Within a couple of minutes another passenger (a large man) got up from his seat and walked over to the guy with the phone. Standing next to him very politely but with anger told the man with the mobile phone to turn it off or he would take it away from him.
I rather suspect he was deadly serious. So did the young man with the phone who promptly turned the phone off.
In Japan it is considered a violation of good etiquette to answer a cell phone in certain public places. On trains it is rude to answer or talk on mobile phones, with many people keep their phone in 'manner mode' (silent mode) in order to not bother others and to avoid embarrassment on trains.
Nominated by Willie Stroker
Used to commute to London back in the old days. Phones weren't to numerous then, but one cunt used to get on every morning and spout his instructions to his PA and staff all the way to work. (We all sat in the same seats every day in those days!)
The old boy opposite him had enough one morning. He carefully folded his copy of the Times, got up and opened the window. He grabbed the phone from the cunt's hand and threw it out the window, closed it, sat down again, unfolded his paper and went back to his crossword.
Not a fucking word was said. The cunt just sat there with his mouth open.
Sadly, these days he'd probably have been knifed…
Nominated by Dioclese