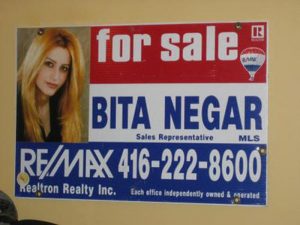 Back in maaaah day (colliery band plays the theme from the old 'Hovis' ad), when men were men an't lassies were pleased 'bout it, people had PROPER names, like Mary and Jane, Tom or Bill.
But as time went imperceptibly by, an air of affectation crept in. James was no longer 'Jim' but 'Jamie', Robert was no longer 'Bob' but 'Robbie'. Then it seemed that every chav was naming their female progeny 'Kylie-Anne' or 'Chardonnay'.
Fast forward to the present, and utter naffness is often the rule. I offer two recent examples from my own experience by way of illustration. I was eating out in Edinburgh, and at the next table were a couple of pushy 'yahoo' types ( a great show was made over the wine selection) and their precocious brood, who rejoiced in the names of 'Cosmo' and (wait for it) 'Cascade'. On the second occasion, I was in a playpark with my granddaughter when a fat scratter bawled out to her snot-nosed brat 'c'mere NOW, Cheyenne!'.
Naturally in such matters, you can always depend upon the world of celebrity when it comes to making a tit of yourself. Who would think to call their kid 'Bay Atlas'? step forward Kirstie Allsopp. How about 'Rocket Zot' (Sam Worthington),
'Kal-El' (Nick Cage), 'Pilot Inspektor' (Jason Lee), and 'Daisy Boo', 'Buddy Bear' and 'Petal Blossom Rainbow' (Jamie Oliver)? Bless.
There's a lot of this nuttiness about. In dear old Blighty, there are hapless sods condemned to go through life burdened with the names 'Superman', 'Gandalf', 'Pochohontas', 'z13' (??) and even 'Chlomidiya', would you believe.
Some countries have even taken to banning certain monikers. The US has banned 'Fish' and 'Chips' (for twins, natch) and 'Sex Fruit'. New Zealand has forbidden 'Lucifer', 'V8′, '89', and 'Talulah Does The Hula From Hawaii', while inexplicably allowing 'Number 16 Bus Shelter'. Some cunts in Denmark even wanted to call their kid 'Anus'. It takes all sorts.
Is this wankery catching? Go on you tossers, cunt your own sprog by giving it a ludicrous handle so everyone can take the piss, and show the whole world that you're a cunt yourself while you're at it.
Must say that 'Muhammed' is a pretty cool name though… Most popular boy's name in Britain in 2017 I gather…
Nominated by Ron Knee