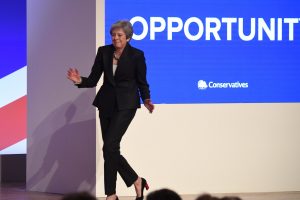 Theresa May the Dancing Queen.
Fuck me she makes Gordon Brown look normal.
And in the body of her speech 'Support my plan or we may not get a Brexit' This sounds like a threat to me, but then she has never actually put forward a convincing argument or UK negotiating position, just kept on giving without ever digging in.
Nominated by Cuntstable Cuntbubble