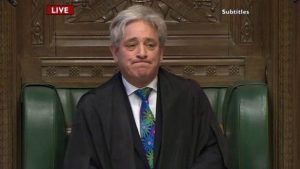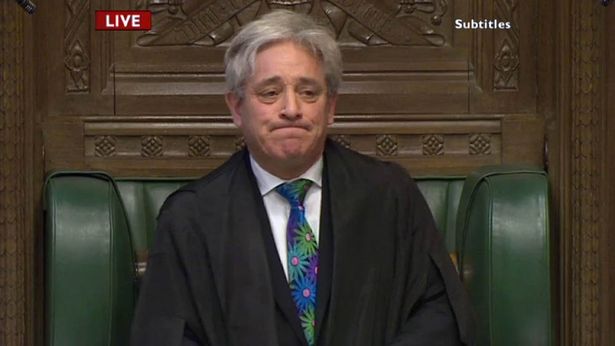 It's time that John Bercow had a cunting. Apparently moves are foot, once again to remove Bercow from his position as Speaker of the House. It's a position that the insufferably self important Bercow has steadily degraded during his long tenure. Previous attempts to remove this most poison of dwarves have failed. However, this time it's different. After the recent accusations of bullying levelled at El Shorty, a growing number of Labour MP's, who have previously supported him, are now at least considering supporting the Tories.
When he was first elected speaker, Bercow announced that he would no more than nine years. Well, in about 63 days, his nine years will be up. Bercow has not announced his intention to retire as Speaker, and that is causing increasing annoyance among the Tories, and now some Labour MP's. He has been, without doubt, the worst Speaker to have held the position that I can remember. The Speaker is supposed to impartial, but whenever I've what PMQ's he's displayed a definite bias against the Tories, a party he's supposed to be a member of. The shit that he's made us taxpayers shell out for would make Derry Irvine blush and his ego is legendary. Bercow is not a man who believes in God, he's a man who believes he IS God.
Over the years Bercow's ego has become legendary, and it's something that can't simply be explained away as short man syndrome. While prowling the corridors of Parliament, more than one person has Bercow grandly shout, "MAKE WAY FOR THE SPEAKER OF THE HOUSE" to remove someone from his path. Happily though, some people have refused to do obey, much stumpy's annoyance.
Now though, it's starting to look like Bercow's days as Chief Gobshite are numbered. A number of Tories are planning to issue an ultimatum. Either announce your departure, or we'll kick you out on your short arse. The only problem, is that the leading potential successor, is Harriet Harman. She is quite possibly the ONLY person who could be worse than Bercow. I doubt her ability to remain impartial when sitting in the Speaker's chair. I doubt her ability to bring at some semblance of respectability back the office of the Speaker. In my opinion Lindsey Hoyle, one of Bercow's deputies should be the one to replace him. He has the experience, he has the respect and he has the ability to remain impartial.
I think Harman is being put forward as a possible replacement because
a) She's a woman, which in these days of the 'women are better than men, and should be in charge everywhere, is very much in her favour.
b) She's Labour, which would make it easier to get the much needed assistance of Labour MP's.
c) Ok, there is no C.
In any case though, I hope the rumours of a coup are true, because Bercow is a nasty, egotistical, megalomaniacal cunt, who has never had any business being in the Speaker's chair, and the sooner he goes the better.
nominated by,  Quick Draw McGraw