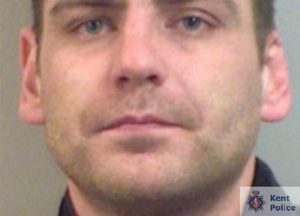 Currently a big story and rightly so…
Henry Vincent is a (dead) cunt,
He targeted the weak and vulnerable and was a cunt, he got stabbed by pensioner Richard Osborn-Brooks after he burgled his home (whilst already being a wanted man) and is now thankfully a dead cunt.
Mr Osborn-Brooks has been arrested and I'm not sure if he'll be charged.
I hope not, everybody should be able to defend themselves in THEIR own home simple as that and you intentionally cross into someone else property to Rob them and your rights go out the window.
I can honestly say if I caught some cunt in my home one of us will end up dead, and most likely it'll be the other person.
I don't give a fuck what any goody goody says and to be honest I'd probably torture the cunt for a while before 'accidently' cutting a vital artery.
Total cunt.
Nominated by Black and white cunt
Footnote :
https://www.telegraph.co.uk/news/2018/04/05/burglar-killed-pensioners-home-wanted-previous-robbery/