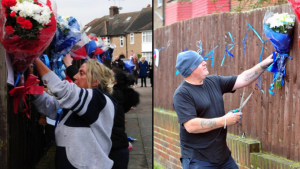 Henry Vincent's cousin says that in her opinion the people who are ripping down their floral tributes are "scum".
I wonder what she would call someone who broke into a pensioner's home with an accomplice to rob the old chap and his invalid wife and threaten them with a screwdriver?
"A loving husband and father of three" perhaps?
Nominated by Allan