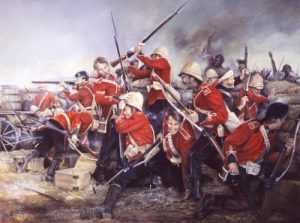 The british people are cunts for letting things happen to them.
Top of the list of course is this cuntery referred to as Brexit. Of course we all voted, and we all talk about it, but let's be honest – we are going to let them ignore a democratic vote and do what they want anyway. This is in our national character – hence the cunting. Let's pose a number of examples:
Loads of us refuse to vote at elections. This allows the MPs to carry on swigging brandy, golf clubs and missing children to their hearts content. There is an established method for spoiling your ballot paper. We could ALL do it. Again and again if necessary.
We allow others to jump queues. We can all think of examples here. Yet again, we all whinge about it but do nothing. You never see people on a closing motorway lane unable to pull in.
We all let others rip us off. Whether it's legal eagles not checking certificates, insurance companies paying out that 6 grand for the other guys new bumper or those who sell shit like PPI or endownment policies. Do we drag them through court? Do we fuck.
Then we let those who ripped us off before bombard us with inappropriate cold calling at the most inappropriate times in order to tout the solution. I'm constantly asking people "did you tell them to fuck off and die?", and all I get is "oh, I don't want to be rude".
We let people convince us we need the latest, the newest, the most useless low quality everything in life. We let people lie about the shittiest triviality like smart fucking meters.
We let the tv and radio tell us who matters, that sport is the greatest, what piss stain excuse for music and film we should watch.
We get fat, lazy, unfit, and ill.
Then moan that scientists can't cure the predictable cancer we've given ourselves.
We have forgotten how to speak to each other thanks to our obsessive trivial desire to do everything through our stupid mobile phones.
We long for comfort and a lack of mental stimuli. A country that has an established history for leading the world in science is watching strictly cum gargling and paul hollywank and letting ed sheercunt provide the soundtrack to the idyllic daydream.
It's easy to ask "how did this happen?" and it's easy to blame it on the faceless "them", but this has happened because of the cumulative effect of every instance of laziness that we ourselves are guilty of.
Finally, thanks to our total lack of effort to put things into context we let a handful of goat herders make us believe that we are terrorized. For those too young to remember, read some history. The IRA were terrorists. They were fucking good at it too. Made ISIS look like a bunch of idiots playing twister. Or let's try Hitler. Got a bit carried away, gassed a few million. A few million? Now that's terrifying.
Grand total for ISIS 2017 in the UK? Erm, about 30.
We are not terrorized. We have our heads stuck in the distended depths of our own rotting bowels.
So, here's to a 2018 where the British people wake up and start doing something, anything, that will amount to taking responsibility and changing their reality for the better.
Nominated by Cuntflap