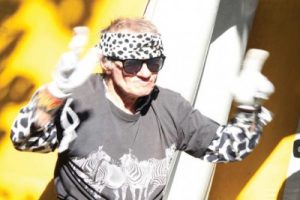 I've just recently had some new neighbours who have replaced a decent couple decided upon moving up the chain. Their arrival was announced when I was asked by an eager delivery cunt to take in a parcel which turned into half a housefull of furniture and boxes. I sat on them stacked out, awaiting collection from the newbs but nobody came.
The following morning I went up to introduce myself and tell them they had some stuff at my place, and was met with Sasha or John Digweed blaring out accompanied by a still "fucking 'ell off ma tits" pregnant cunt. She was in no rush to get them though, no sirs, "I'll send me fella down in a bit". No thanks though.
Half nine in the evening captain pop eyes turns up wanting his shit. His introduction went as far as saying he plays bongos for some troupe that still accompanies Cream. I was most impressed, given he's probably the same age as me, and I gave up the shitty club scene about 25 years ago. Leathery old looking couple with no decency or manners, and to this day still blaring out golden oldie tunes till the wee hours.
I had to be up for work at 5.am as usual the other day for a twelve hour shift. Removed my ear plugs and was ushered into a new day of shit with Voodoo Rey. Fucking cunts. And their dogs.
Nominated by Ernst Stavro Cuntfeld