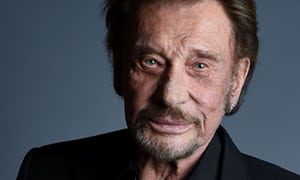 Congratulations to Shaun yet again who scores a hat rick by picking the French Elvis and most famous rocker you have never heard of Johnny Hallyday.
So the slate as wiped clean as we move on to Dead Pool 78
Rules:
1)You can have up to 5 names each.You can always be a cunt and steal someone elses noms from previous rounds.
2)You win if your cunt dies first
3)Anyone who nominates the worlds oldest man or woman is a cunt and will be ignord.
Shaun's noms:
Leah Bracknell
Paul Gascoigne
Wolfgang Bosbach
Morgan Tsvangirai
Mark E Smith