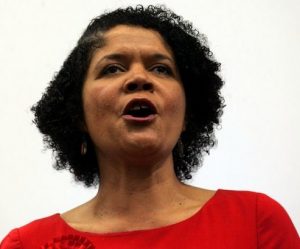 Emergency cunting for the Labour MP for Newcastle Central, who has suggested that the grooming of underage girls by the recently jailed Newcastle gang "is not an issue of race or religion". Well, I think my vision must be failing, fellow cunters, because when I look at the Newcastle grooming gang there's one particular aspect that seems to stand out a mile. I wonder if any of you can spot it:
Onwurah claims that the "real" issue here is misogyny. But since misogyny is firmly entrenched in the peaceful religion (ditto the sexual abuse of children), can I politely suggest she's talking out of her fucking arse?
Nominated by Fred West.