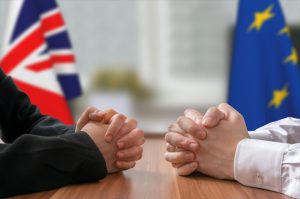 Brexit is in need of its very own cunting becuase the whole thing is a just a steaming pile of goats shit.
We have a prime minister who has 0.0% credibilty and has made one shit decision after another. We have uppity unelected European cunts taking the piss out of us.
We have swarms of eastern europeans taking all they can get and giving fuck all back except crime, more crime and dangerous driving.
Nobody in the government seems to have a clue and now we have some kind of "transition" so more white trash from the Baltic can swarm in.
Public services are at breaking point, the roads are clogged with dangerous foreign drivers in old knackerd cars, the police and other authorities hands are tied due to political corectness.
Who is going to sort this cluster fuck out? T May? that's a fucking joke. She's dead in the water, the people round her are like squabbling teenagers and the whole thing smells of anal discharge. She looks like a turd someone has buried and then someone else has decided to dig it back up.
Never has there been a better time for a strong leader to take charge and do the right thing…will it happen? will it fuck.
Nominated by Spanky McSpank