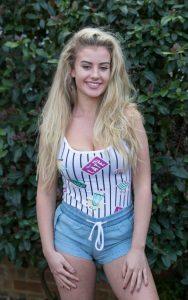 Anyone else read this bullshit story about this British model who claimed to be abducted, stuffed in a suitcase, auctioned on darknet and then bizarrely released.
What a lying attention seeking piece of shit whore this bird is. Is there anything these brain dead twats won't do to get a bit of fame?
Nominated by Megacunt
Saw her on the news earlier today giving a press conference and clearly loving every second of it.I would put £100 on her being a liar.
Nominated by Shaun