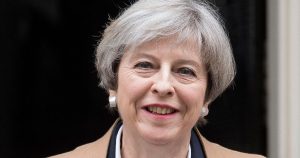 What a cunt, May has called a press conference for 11:15. The media suspect she is going to announce an election. Why do that, hardly fair on the others is it. Labour don't have a leader and the LibDems have Tiny Whiney Tim. UKIP have imploded into a comic side show. So I have a wish list of announcements she may make.
She is having Teflon Tony arrested and put on trial for war crimes
She is going to bitch slap Tim Farron
She is exiting the EU now no more fucking about
She has found David Cameron's balls and she wants him to come and collect them
Who knows what the daft old biddy wants to tell us?
Nominated by sixdog vomit