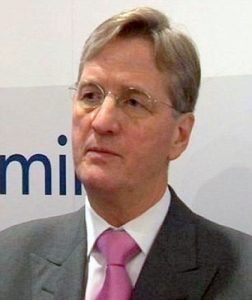 Allow me to introduce to you Kingsley Manning first class snowflake, total buffoon and former head of the Health and Social Care information centre.
Next as to why he deserves this honour? Well let me explain a few minor information sharing points of the NHS, if you were to say accidently kill your wife and in-laws, up sticks to somewhere and register with your new local doctor, well they are bound to share this information with plod, Likewise should your child attend A+E with unexplained injuries on a regular basis they will wave a little flag for social services and plod to see (you recall Baby P the failing of the system).
So now try this on for size. Mr Kingsley Manning objects to sharing information with the home office about illegal immigrants registered with the NHS, furthermore he is shocked that they receive requests for information on 10,000 a year. I can't see any rationality to his problem, the NHS claims to be underfunded and overstretched so surely it would be his obligation to his employer (and the Taxpayer) to help weed out the freeloaders.
I wonder what Manning would do if he were to come home and find a family of illegal immigrants camped out in his back bedroom and helping themselves in the kitchen? Probably shop them I would imagine but his social and professional standards differ because its not his money, which then puts a rather large question mark over his suitability to do the job in the first place. What an utter cunt, good riddance go and work for Amnesty International with your "ethics".
Nominated by lord benny.