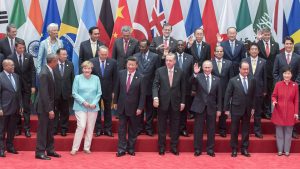 The political elite (self styled) are well at it and proving themselves to be monumental cunts. So up their arses about The Donald's win, and how this flies in the face of "democracy" their style. All this criticism will bite them in the arse, but what really makes them top drawer cunts is they still don't get it.
The same with Brexit, the ordinary people have spoken. Hillary lost it when she described Trump supporters as "Deplorables". She doesn't understand the ordinary citizen and their doubts and fears.
Well Killary, like our so called elite, the people have spoken – they don't want you, just as our people don't want Europe.
The young so called educated are rioting, just as the same Westminster Bubble thinkers are doing all they can to delay Brexit. Bad news wankers, there is an uprising all over – including in Europe, and the world is changing – for the better.
The Political Elite are total cunts and they will be removed as they still do not get it.
That Emily Thornbury is still a cunt
So is Nicola Sturgeon
Nominated by: Big Al