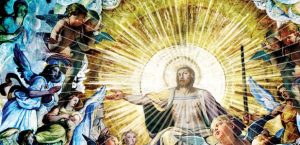 The Jesus story predates erm Jesus and a similar story can be found in many other religions. In the world of theology now dominated by three major religions the view of Jesus vary widely. Religion v.1.0 believes Jesus to be a false messiah currently burning in a pit of excrement. Religion v.2.0 believe Jesus is our salvation and the only path to God. Religion v3.0 believe Jesus to be a prophet but denies his divinity and places him below the merchant, warrior with a fondness for the much much younger woman.
People who have made a life long study of esoteric mythology believe that Jesus represents the Sun of God and is indeed Sun worship, the Catholic Church stems from moon worshippers and Islam is worship of Saturn or indeed SATAN interesting stuff.
The only truth universal to all religions is that your God will help you if you help yourself and the more you help yourself the more your god will help you.
Nominated by: Sixdog Vomit