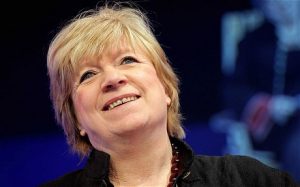 Polly Toynbee. Cunt of the Century.
Deluded, arrogant, patronising, sneering at everyone who isn't Hampstead-orientated or "clever" enough to "see through" the "lies" peddled by "demagogues" such as Nigel Farage et al…
Toynbee is the biggest bloody demagogue of the lot, with gleet where anyone else would have a brain.
She even had the gall to quote that stupid twat Emmanuel Macron.
She is a rancid handbag attendant of the very worst sort.
Nominated by:HBelindaHubbard