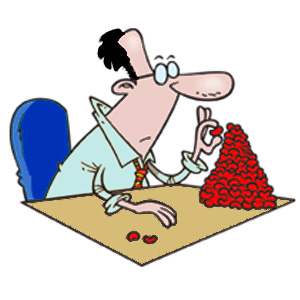 NHS Beancounters are cunts.
When my husband (Daddy Bear) started chemo the treatment he received had to be made by the pharmacy and used within a set time, this was fine he was in and out in a few hours each day Seven days a week each Three weeks, then some bright spark decided to centralise operations which meant making the treatment miles away at another hospital,then sending it out in taxis, which meant a waiting room of very sick people spending up to six hours a day waiting for treatment .
This was supposed to be a money saving measure, the nurses and doctors thought it was bollocks (I think that's the medical term). The bastards that make these decisions should descend from their ivorys towers now and then to see what's really going on.
Rant over.
Noninated by: Mummy Bear