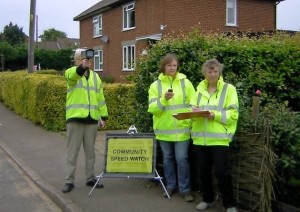 Now if anyone deserves a cunting it has to be those kind people with nothing better to do than harass the working community.
Lets take the most recent fatalities in my area, these were in fact Grey on Grey actions by the over 70's in motor vehicles and did not involve speed just a blatant disregard for other road users, yet these are the same people who club together "for the good of the community" and stand by the road taking plates and sending out shity letters.
Cunts! We pay the police to do that shit!. More to the point we pay your pensions so fucking stop it! If you want to do something useful start litter picking expeditions or form euthanasia clubs and any way if you were so "up for it" where are you when it rains? Exactly half hearted busy bodies!
Nominated by: Lord Benny

I got a letter from one of these cunts. It went straight in the bin, although I did contemplate wiping my arse with it and sending it back!
Nominated by: Dioclese