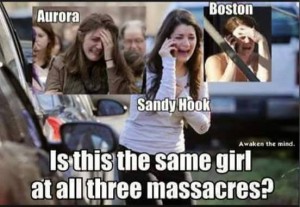 I witnessed a fight in our town last night on my way home from the pub, the usual drunks fighting over a taxi or a kebab, or some slag, I know not.
But it turns out they were all crisis actors,
The council want to pedestrianize the main high street but there is huge opposition from the local shops who fear that business will be affected. So the council have hired in some crisis actors, as David Icke calls it "Problem, reaction, solution" alas, like 99% of Icke's theories they are stolen from other people, it is historically known as the hegelian dialect.
Cause a problem to get a reaction and offer the solution. So the council hire in crisis actors to create a problem (social disorder) this causes the reaction (outrage by local residents) and the council offer the solution (pedestrianizing the local high street)
So it appears Spivey is correct, or he is just a delusional, fantasy living, adsense generating cunt?
Nominated by: Spivey the divy