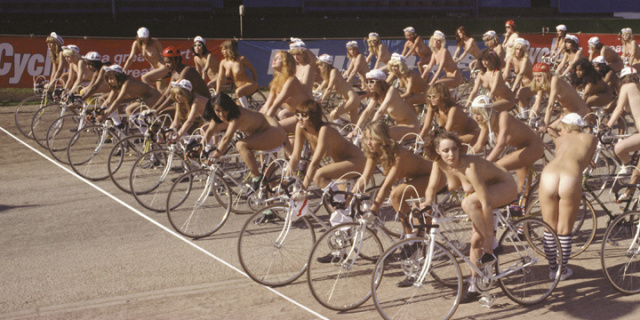 If it's not bad enough having cunts with footballs, now we have cunts on bikes. Literally.
Today we are blessed with the Women's Tour fucking up our town. It was a pain on the arse last year, and it's going to be a pain in the arse again this year. Mind you, I might be persuaded to take a gander if they were more like the picture rather than a load of over muscled sporty tarts in lycra. Lycra. On bikes. Never a good look when the bird in question has legs like a weightlifter.
Thankfully I'm on holiday so I'll miss the whole shooting match. Excellent. Must make a note to go away the same time next year as well!
Nominate by: Dioclese