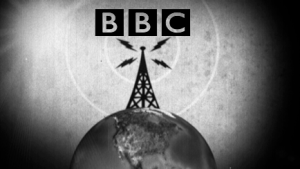 The BBC have enjoyed the luxury of being a great British institution for so long and having had a virtual monopoly for so long, refuse the listen to (or care) what the Public want. The man obliviously feels unassailable in his position and 50 million lost is somewhat small change in terms of the money that the lefties of the BBC squander. The Abandoned "Digital media initiative" (98 million). Tendering and relocation to Scotland (160 million) Then the 560 million paid to capita for TV licence enforcement (ending in a string of court cases and resulting in compensation payments).. Paid for of course by the British Public.
The BBC and its left wing homosexual mafia have failed to learn the lessons that saw the demise of British industries in the 1970's and 1980's, namely that the "family retainer" mentality cannot work in an increasingly competitive global media market.
it is time the whole cumbersome and profligate system was scrapped, along with the anachronistic TV licence. Ending the grip the BBC has on the public would at least open the doors for more innovative broadcasting.
None of which is a defence of Clarkson, sacking him will not make any difference, despite the fact the man is an arrogant and racist cunt of epic proportions (rather like HRH Prince Phillip), he is a valuable asset for any media company, if you look at it in financial terms.
Nominated by: Lez