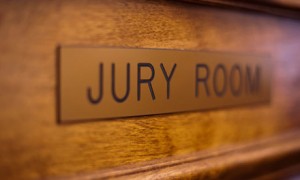 Juries are cunts. DLT gets off on a majority verdict because apparently some jurors were concerned by the "lack of forensic evidence and corroborating witnesses". Er, excuse me but do ANY sexual assaults take place in front of corroborating witnesses?
They seem to forget that the women who came forward were credible professional women (one was a school Head Teacher); they were not floozies looking to sell stories to the tabloids as DLT alleged (nice try, Dave, but you're not that famous any more, you deluded cunt), they simply wanted to see justice done.
By the standards required of the 12 Cunts on this jury, Chief Nonce Savile would have been acquitted too for lack of forensic evidence (what the fuck do you expect after so many years?) and absence of corroborating witnesses. Fucking CUNTS.
Nominated by: Fred West
( I prefer the South African system. Sod the jury – just get a hanging judge. Ed. )