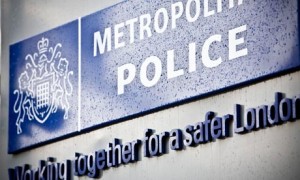 The cunts give corruption a bad name. Ever thus of course. I recall the Soho Met scandals in the '60s and the "one bad apple" saga of our friends up North in the 70s. Every decade brings its signature scams as one generation sets the example for the next. And the cunts get to retire on full pension at 50 then straight on to double bubble and re-employment in another fat police job or consultancy.
Catch a villain? They would not know how. Too busy going on a course (but not on catching villains), taking a sabbatical or going sick and pulling a health and safety scam. Oh they can pull over my old Bentley after I've had a few sherberts just because the cunts don't like the colour of my nose yet merrily wave past yahoo fuckcunts up to the eyeballs on chemicals. Or carloads of Romanian cuntbeggarthieves full of underage prostitutes. Their human rights be fucked.
Thing is old Gussie, the black sheep of the family, has never had an easier time of it. Can inject what he likes, can shag what he likes, can embezzle what he likes. His human rights donchaknow. Thinking about it Stoke family buggery has gone out of fashion rather. No need to pay off plod anymore. Family rights and all that. Bit of a bore.
The cunts have corrupted corruption.
Nominated by : Sir Limply Stoke