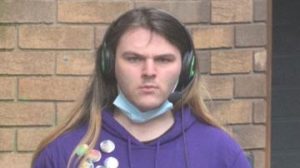 Yet another supposedly transgender female convicted of rape.
You'll be pleased to hear that it has been sent to a male prison, where it can practice its "feminine" wiles on fellow inmates.
I'm sure ( hope) that it will be met with open arms and throbbing todgers.
You'd have thought a shave before appearing in court might have been an idea, too, and I don't mean armpits and shins.
Nominated by Jeezum Priest.