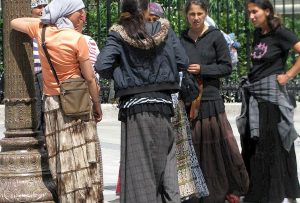 Thieving cunts the Europikeys, it seems they are that desperate to pick our pockets and no doubt the benefits system, that even deportation doesn't get rid of these shit stains.
like shit to a blanket they are virtually un-shift able and no amount of washing powder is going to rid us of these Thieving vermin cunts.
So fellow cunters keep your wallet in a tight grip on your wallet and whatever happens don't allow yourself to be hugged by a strange woman or you will lose your watch. or something else.
Like coffee coloured vultures they are out their casing the joint as we speak, waiting to relieve so poor fucker of his hard earned….cunts
Nominated by Fuglyucker.