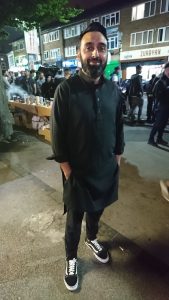 Ramadamadingdong Brummie Style
To celebrate the end of Ramadan the peacefuls in Birmingham decided to open impromptu stalls, blocking the streets, littering the place and causing all sorts of noise and chaos in the early hours of the morning.
Obviously, plenty of residents complained and the rozzers turned up. Who were then attacked of course. Incidents of criminal damage were also reported.
Now I don't hear of any arrests in the article. Don't hold your breath. That would be raaaycist.
Indeed seems the main focus is on a local group called 'The bearded broz' getting their own way for next time.
Well, as I say, import these fuckers and don't be surprised when shit like this happens
Bunch of cunts.
Nominated by Cuntybollocks.