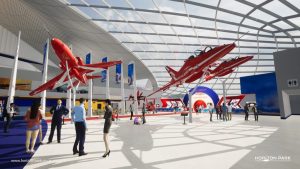 Here's a story about RAF Scampton, in Lincolnshire, home of 617 Squadron………."The Dambusters". You don't need me to tell you what that means. Now disused, there was a plan to turn it into a light industrial park with the buildings preserved as a museum, all financed with private money. Now it seems this poxy government wants to turn it into a "holding centre" for 1,500 dinghy rats. I can't tell you how angry I am about this. Cunts….fucking cunts! Why don't they just hunt down the graves of those young heroes, pull down their strides and fucking shit on them.
Sorry I can't post a link but I trust somebody can do it for me. There's also a petition you might like to take a look at.
Nominated by Freddie the frog link by Harry Crump.