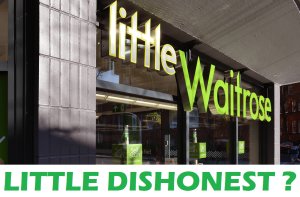 No link for this, however I have just had the experience of the lying cunts that is my local Waitrose and partners.
These cunts have been advertising some really decent prices on some of their finest single malts allowing the Fuglies to stock up for January.
So Mrs Fugly asked me to run her around to our local Waitrose to take advantage of some good deals, so after her walking around looking for these non existing deals, not only were their no deals to be found, the prices have jumped up since the other day, leaving me to surmise, Waitrose have lied about the discounts to entice the needy through door and once the audience is captured, they are then going to be butt fucked into paying over the odds, knowing that on new years eve, like as not your going to pay the extra.
What a bunch of cunts Waitrose are, I'm sure it's not just my local, it's probably nationwide, so Waitrose, you are a little late but you are now the scroogy cunts of 2023, fuck you I will not be tricked into shopping in your store… Cunts
Nominated by : Fuglyucker