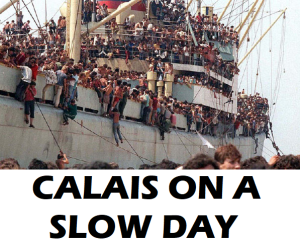 Albanian immigrants need a cunting again, wasn't it these cunts who were protesting a month ago because they were so offended by the British ruling system that they draped their rag of a flag over Winstone Churchills stature on poppy day.
If this is the case why oh why do these thieving cunts keep arriving here in droves.
Let's hope that useless fucker Sunak can actually do something worthwhile this time, instead of the pissing, moaning and tax dodging we are used to from him, and if he does, we can start ridding he country of this vermin today wave of shit immediately.
However the reality of an immigrant kicking out illegal immigrants is unlikely to happen and he will just rattle his briefcase for the next few years..
Nominated by : Fuglyucker