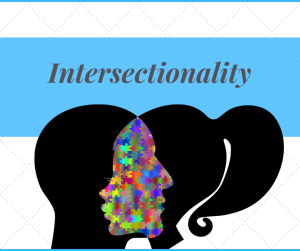 A nomination for the warped and condradictory cluster-fuck known as 'intersectionality'.
What's funny about this intersectional shite is the identities of the oppressed have no time for each other. Black men have no time for feminists or LGBT.
Muslims have no time for LGBT.
Trans have no time for Lesbians.
Sometimes i think 'intersectionality' is so idiotic a philosophy that it was invented by the Christian right to seed the destruction of the.secular, neo-Marxist left, but the left are so moronic and culturally ignorant they could quite easily do this by themselves.
I guess that's why we so many of them dyeing their hair blue and screaming iobscenities in publc; they're trying to hold so many opposing worldviews in their limited brains at once….
Hahahaha.
Nominated by: Cuntamus Prime
Helpful link provided by: The Cuntfinder General