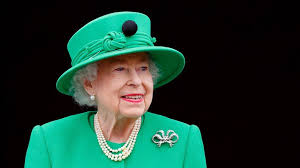 Well done to Miserable Northern cunt who has won Deadpool 258 by picking the biggest name in the world Queen Elizabeth II who died at her Balmoral Estate.It is hard to overstate her influence across the country the commonwealth and indeed across the globe.Her long record of service and her role as a unifying figure will never be seen again . Truly the end of an era.
R.I.P Ma'am you will be sorely missed by the majority of the country.
On to Dead Pool 259
The rules.
1)Pick 5 famous cunts you think will next kick the bucket.No duplicates.It is first come first serve and you can always be a cunt and steal someone elses nominations.
2)Anyone who picks the worlds oldest man or woman is a cunt who will be ignored.
3)It must be a famous cunt we have heard of.
4) No swapping picks mid pool unless they have already been taken.
5)Wins are awarded based upon death announcements being made which may not necessarily be in chronological order of death.