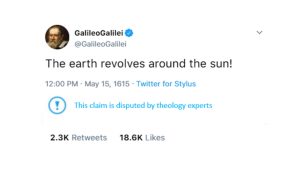 I'd like to nominate Twitter and their hypocritical wokery.
I could probably pick out any number of these cunts trying to silence anyone that isn't a lefty cuck but I've chosen his story.
Laurance Fox was banned from Twatter for posting a tongue in cheek pic of a gay pride rainbow flag in the form of a Swastika. The easily offended had a hissy fit and got Mr Fox banned as it hurt their fragile feelings.
However when a former UKIP MP taunted Twatter by doing the very same with a Union Flag the hypocrites at Twatter didn't see that as offensive and the post remains.
Another example of cuntishness spewed out by the feeble minded woke cretins that control social media. I myself tried Twatter once, and I got banned within an hour for telling some trans fella that he was a man and women don't have a penis.
Come to think of it I'm also banned from Facebook and YouTube for politely stating other well documented facts.
What the fuck is going on in the world?????
Nominated by: Hate filled cunt