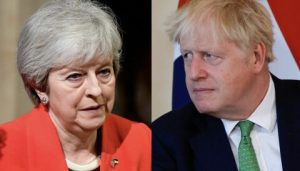 EMERGENCY CUNTING! THERESA MAY
How could any Torfy, sober I hope at midday on Thursday really want this perncious woman back at the helm?
It was HER grovelling and appeasing the EU that caused the original problems in implementing Brexit, now some of the cunts – probably Jeremy Hunt and the absurd Tobias Ellwood – the pompous windbag, spawn of Ducky Dominic Grieve.
This seems a trick to try hyet again to derail Brexit. If you have a Conservative MP the message is clear: tell them SAY NO TO THERESA THE APPEASER
Nominated by: W.C. Boggs