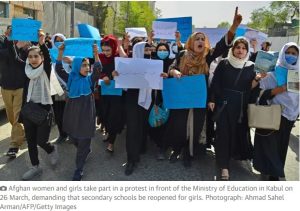 Well, you've got it in black and white here, fellow cunters.
Afghanistan don't want interference from other countries in their affairs.
Would that include the millions of foreign aid they begged for, following the recent earthquakes?
I absolutely, totally agree that we should stop interfering.
Let's start by cutting off any kind of humanitarian aid.
" How do you like them apples?"
Nominated by: Jeezum Priest