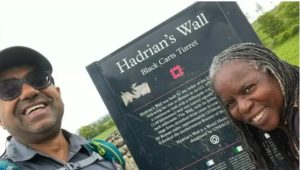 Seems that the Wall was partly built by some geezers from deepest Africa and the Middle East. But none were mentioned in the old history books, which are now being rapidly revised in order to cater for how diversity worked some 1900 odd years ago,
Seem that ethnic minorities should be recognised more for their "work" with historical monuments back in the day.
As a consequence I suppose Stonehenge was really built by some Somalian slaves, but the local honkies claimed all the glory!
Nominated by: Technocunt