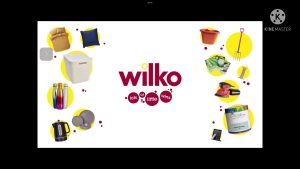 Wilkinson's is definitely a cunt. Went in yesterday ( 23rd April ), for some hooks.
Whilst sauntering nonchalantly along the aisles, a female voice cut into the in store radio…….
' Celebrate Eid, with Wilko. We've got everything you need to make your celebrations memorable, etc. etc. blah, blah '
I waited with bated breath, to hear the excited voice inform me of their wares suitable for celebrating St. George's Day.
Nothing.
Nada.
Bugger all.
The fucking virtue signalling cunts.
They can bend over backwards to pander to the Peaceful Ones, but couldn't give a toss for the Patron Saint of England.
The traitorous cunts.
Wilko also sell nuts, bolts, and other various forms of shrapnel, weedkiller and other volatile chemicals and lovely haversacks to pack it all in, along with your eid essentials.
Fucking bastards.
Get To Fuck.
Nominated by: Jack The Cunter
(Note: we  have a nomination revolving around Eid and Blackburn Rovers football club currently scheduled. So please don't include Blackburn here. Cheers – Day Admin)