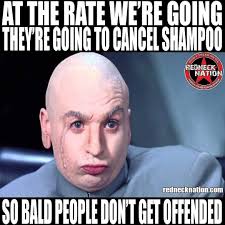 Mr Finn, of West Yorkshire recently won an employment tribunal case and is now in line for some juicy compo. Apparently Mr Finn was called a "bald cunt" by his supervisor and, according to the tribunal, this amounts to "sexual discrimination".
Eh? Sorry, I know the world has gone crazy, but I just don't see it. I bet he's been called that a thousand times as have you bald cunts on here no doubt. Have you ever thought of it as sexual discrimination? It's fucking mental.
Still, Mr Finn will be getting a nice wedge of cash the lucky baldy cunt bastard.
Nominated by: Freddie the Frog